Understanding the Tax Cuts and Jobs Act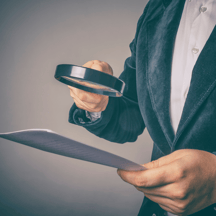 In December of 2017, President Trump signed a new tax reform bill into law, bringing significant tax changes within the United States. While these effects may not be noticed until the tax return you file in 2019, this bill has already gone into effect for the 2018 tax year.
With all of these changes already in place, it's easy to become overwhelmed.
Our guide will help to navigate through important changes of the new tax reform including:
New Tax Brackets

Modified Deductions and Credits

Corporate Tax Change
Stay ahead of the changes this year and download our new guide to the Tax Cuts and Jobs Act of 2017 in an easy and digestable format.