CPA Firm in Lewisville, TX
If you're looking for a CPA in the Lewisville, TX area—look no further than Chandler & Knowles CPAs. We believe in having a clear vision of the future rather than focusing on rearview mirror accounting. We work diligently with our clients to ensure that they're meeting their goals, whether they be personal or professional. Our firm works with individuals and businesses and offers the following services:
Tax Preparation
Tax preparation is a necessary service for everyone. Our team has accountants in Lewisville, Texas who can help you prepare all kinds of taxes: from individual and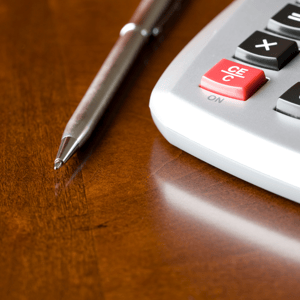 family returns, to partnerships and corporations. We can also assist in Estates, Trusts, with state and local taxes, and with tax planning for the future. It's best to entrust a CPA with the task of tax preparation, as a professional tax preparer is educated and trained to assist in finding any and all ways to reduce your tax bill.
Tax Planning
Being ahead of the game will reap you rewards you didn't even think about. Tax planning is a powerful part of saving you money. This extra level of preparedness and forward-thinking will help you reduce your taxable income, ensuring that there is more money for you to save, invest, or spend elsewhere. There are many strategies available for tax planning including Roth IRAs, estate planning, and irrevocable trusts.
Business Accounting
Partnering with a trusted CPA Firm is an important piece for your business. Whether you're just getting off the ground or you've been in operation for a while and are looking to grow, it's always a good time to outsource your business accounting. A CPA can help your business handle and manage everything from your books and taxes, to helping you plan for the future.
Payroll
As a business owner in Lewisville, TX, you're likely very busy with a variety of tasks day to day. Cutting down on the number of things you have to do can help you focus on what really matters. One of the places you can easily outsource is your payroll. A CPA firm can help you manage and execute all payroll-related tasks such as: payroll processing and reporting, as well as payroll taxes. In addition, a CPA partner can assist with w-2 production and distribution, new hire reporting, and vacation/sick/PTO day tracking.
Financial Planning
Financial planning is beneficial at both the individual and business level. For those who own a business, making accurate projections and planning for the future appropriately all hinge on proper financial planning. In order to minimize risks it's important to look at cash flow, assets, liabilities and more.
Risk management and planning for the future isn't just for business owners, however, this also applies to individuals as well as families. For all life's milestones, such as home ownership or retirement, proper financial planning can help you to better achieve your personal goals.
Risk Assessment
Small businesses and families in Lewisville, TX can turn to Chandler & Knowles when it comes to advising on which insurance policies to purchase. Making the right choice is important for the well-being of your family. We cannot always foresee what unfortunate situations may come our way in the future, but ensuring that you have the adequate coverage you need can help prepare you. When it comes to risk assessment, our team takes a comprehensive look at your assets and financials in order to provide you with the best recommendations.