Real Estate CPAs Dallas, TX
Working in a commission-driven industry like real estate can wreak havoc with income. Even if you are lucky and have a base salary to supplement your commissions, there are still difficulties you might encounter. The unpredictability of the housing market mixed with thorough recordkeeping and tedious financial management can be draining and limit your potential for financial success. Luckily, Chandler and Knowles offer superior tax services for you and your real estate business.
Working with a CPA
Having a CPA when you work in real estate can be one of your strongest assets. They can provide better economic stability and help to grow your business year over year. Working with a CPA that specializes in accounting for real estate businesses, like the team at Chandler & Knowles, can help you control the daily responsibilities of the real estate industry. Our team provides a number of vital services including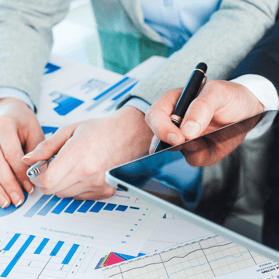 Property valuations

Lease reviews and analysis

Insurance consultation and guidance

Real estate investments, property acquisition, and deal structuring

Preparing and filing all required tax documents
Choosing the right CPA to work with isn't an easy decision to make. The right CPA will work with you to build a financial strategy that is tailored to your individual needs. A CPA that understands your business will help you stay organized by gathering and storing all financial documents to give you an accurate outlook of the money that's coming in, the money that's going out, and what your current real estate holdings look like.
Working with Chandler & Knowles
Our team is dedicated to your success. We put our energy into your real estate business, whether you are a member of a firm or an independent agent. Together, we can work to determine all your individual needs like tax status, business accounting, and the best approach to managing money and expenses.
Our team will create a detailed and individual tax strategy to effectively manage your finances by outlining deduction parameters, saving you time and money. We also provide management advisory services to help you increase your profitability, reduce operating costs, administer payroll and manage employee benefits.
To learn more about working with our team of licensed professionals, contact us today!
Helpful Resources
Where Is There A Real Estate CPA Near Dallas, TX?