Certified Professional Accountants Denton, TX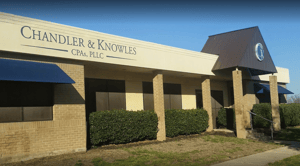 Chandler & Knowles is a full-service certified public accounting firm that has proudly been servicing the residents and businesses of Denton, TX and the surrounding areas. Our services include (but are not limited to):
We serve our clients with an integrated approach to suit their individual and professional needs and we evaluate a variety of accounting systems to equip you with the most information needed to make the accounting and financial decisions that are best for you.
When partnering with individuals, our team of certified professional accountants will assist you with state and federal tax returns, as well as advanced strategies. These strategies include
Estate planning

Tax-free retirement plans

Irrevocable trusts
We recognize that too often, taxpayers fail to minimize their tax burden simply because they aren't aware of opportunities for tax reduction. Any of our friendly and knowledgeable accountants can identify these opportunities for tax savings and help our clients make better-informed financial decisions.
Denton, TX Business Accounting Services
When partnering with businesses, our full-service staff provides both day-to-day services, such as bookkeeping and payroll preparation, as well as more advanced services. These advanced services include
Accounting system implementation

Captive insurance company formation

Financial projections.
We commonly help businesses reduce liability and improve their asset protection. We want to see your business grow just as much as you do, and we can guide you to financial success and stability within your business.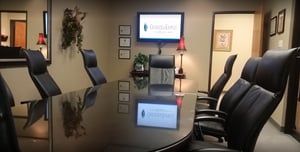 Contact our CPA Firm Today
Whatever your financial, accounting, or business service needs, you can trust the team at Chandler & Knowles CPA to guide you in making the most informed and appropriate decision. We make it a priority to stay up to date on all the newest laws and tax regulations so we are continuously delivering our customers the most reliable advice and information, year over year. Call our certified professional accountants near Denton, TX today for a consultation.
Our Flower Mound CPA firm is located at 7370 Hawk Road, Flower Mound, TX 75022