Tax Accountants Near Me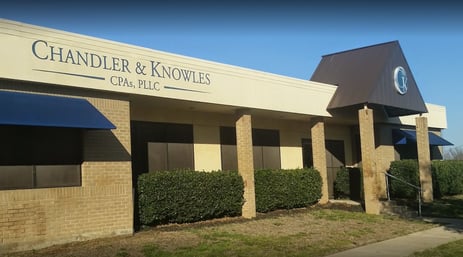 The team at Chandler & Knowles prides itself on providing the best tax services for Flower Mound, TX, and its surrounding area. We serve our clients with an integrated approach to tax planning and preparation, as well as a wide range of business accounting and administration services. As a full-service CPA firm, we provide a forward-thinking, strategic approach that enables our clients to be in control of their financial world. We are your go-to tax accountants for:
Individual Tax Preparation
Advanced Tax Planning
Business Tax Planning
Tax Return Review
Read why tax planning is important so you can understand the benefits of planning for your future finances.
Additional Services for Businesses
Our team works with businesses of all sizes. Our full-service, knowledgeable, and friendly staff will provide options for day-to-day services, such as bookkeeping and payroll preparation, as well as more advanced services, including accounting system implementation, captive insurance company formation, and financial projections. We are experts in helping businesses reduce liability and improve their asset protection. Your plan is totally customized to your business. We know that no two businesses are exactly alike, so we treat each business uniquely.
Why Choose Us as Your Tax Accountants?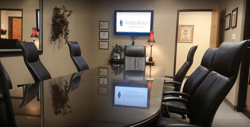 When working with individuals, our team will assist with state and federal tax returns, as well as advanced strategies, including estate planning, tax-free retirement plans, and irrevocable trusts. Our partners and staff recognize that many taxpayers fail to minimize their taxes simply because they aren't aware of opportunities the qualify for for tax reduction. Any of our skilled and helpful accountants can identify these opportunities for tax savings and help you make better informed financial decisions. Where other CPAs focus on "rear-view mirror accounting", we are able to help clients map our a more structured financial future. We use a system designed by our very own Rochelle Chandler that walks clients through all the options for their financial future.
Are you familiar with the changes made in the 2018 tax reform? Or maybe you just don't understand the changes well enough. Not to worry! Our team at Chandler & Knowles CPAs consistently stays up-to-date on complex and frequently-changing tax laws in order to maximize our clients' savings.
Finding a Tax Accountant Near You
You can trust our team of highly trained tax accountants to push your business towards financial success and to work out the best financial plan for you, personally. Chandler & Knowles CPA firm is located in Flower Mound, TX, but we serve nationwide. If you're interested in speaking with one of our staff members, or have a general inquiry, please contact us today.
Get in Contact with Our Team